Upcoming Documentary
Celebrates David's Career
The Man with the Gold Rolodex
The David Mirisch story is a story of a man who built bridges in Hollywood, bringing more stars together (even creating some of them) than anyone else before him. From America to China, David's honesty and attention to detail became a magnet for the hottest stars in Hollywood. What stars loved the most, however, was the trust they could place in his hands.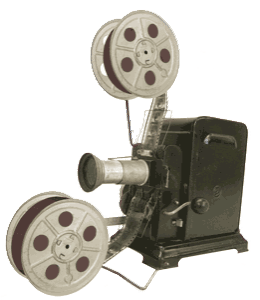 DME...THE "NON-PROFIT EXPERIENCE"
David Mirisch Enterprises (DME) is the country's preeminent producer of celebrity fundraising events. By booking celebrities to attend non-profit events, it helps raise money for local, national, and international charities in many ways. During the past 30 years,DME has organized over 2,500 celebrity charity events which have generated over $35,000,000 worldwide.
DME… "CELEBRITY APPEARANCES"
DME has years of experience booking celebrities for personal appearances, corporate events and endorsements. Whether you want a new face for your product, a celebrity endorsement, an entertainer for a function or a speaker for a meeting or convention, DME can find the right person for you. Bringing a celebrity or well-known athlete into your event or using them as a part of your marketing campaign can generate more excitement and a new angle for everything you're working on. DME works with you to determine which celebrity or athlete would be the best fit for your campaign or event, and then uses its thousands of celebrity connections to secure them for you at the best price possible. We use our expertise to bring you the best! During its many years in business DME has booked celebrities for appearances all over the world. DME is proud to be famous for being versatile enough to book talent for ALL budget types.
| | |
| --- | --- |
| | |
| David working hard with Frank Sinatra at the Tina Sinatra Celebrity Charity Tennis Tournament | |
DME...EVENT CONSULTANTS
DME provides the organizations and corporations with instructions on how to produce an event of any size, from start to finish. We work closely with the client in all of their event coordinating efforts. In commenting on our assistance to the City of Long Beach, a committee member stated, "The direction you [DME] gave our committee, members, and volunteers proved to be something we could not have done without you." Click Here for a list of events successfully produced by DME.
| | |
| --- | --- |
| | |
| David is shown receiving a personally signed "Terminator" jacket that he bought at an auction for the Greater San Diego Inner City Games from California Governor Arnold Schwarzenegger | |
David being interviewed by Kimberly King on June 28 on San Diego CBS affiliate - KFMB-TV
David at the 2013 Pat Boone Golf Tournament with comedian Jimmy Labriola, Pat and Little Anthony of Little Anthony and The Imperials.
| | |
| --- | --- |
| | |
| After booking more than 500 world-class athletes during the past 34 years for a nationally televised sports awards show, David was presented with one himself. He received it recently at The Hilton Hawaiian Village. Here he is pictured with announcer Dick Enberg (upper right) and seven of the Olympic Gold Medal winners from the Games in Torino, Italy. They are (L-R) Seth Westcott, Apolo Anton Ohno, Julia Mancuso, Hannah Teter, Shani Davis, Joey Cheek and top row, Ted Ligety. | |
| | |
| --- | --- |
| | |
| David and Sandy Mirisch and Pat and Shirley Boone. | |
| | |
| --- | --- |
| | |
| A young David and a young Arnold Palmer. | |
| | |
| --- | --- |
| | |
| David signs up John O'Hurley of Seinfeld | |
| | |
| --- | --- |
| | |
| David Mirisch and Tony Hawk (The World's #1 Skateboarder) at the 2001 Make-A-Wish Foundation Christmas Party | |
| | |
| --- | --- |
| | |
| David with television personality Alan Thicke, former star of the television series "Growing Pains" and Alan's wife Tanya Callau. | |
THE CONNECTION TO THE STARS
DME has successfully established many personal relationships with celebrities like; Merv Griffin, Coach John Gruden, Wendie Malick, Cris Judd, Coach Bryon Scott,and many, many more. With over 6,000 celebrity contacts and the event coordinating skills that DME has demonstrated, it is the only company like itself anywhere in the world.
| | |
| --- | --- |
| | |
| Recent photograph of David with Olympic Gold Medal Winner Maurice Greene who is known as "the fastest human on the planet." | |
| | |
| --- | --- |
| | |
| David and comedienne Kathy Griffin | |
| | |
| --- | --- |
| | |
| David with laffit Pincay - the all-time second winning jockey with 9,530 wins. | |
| | |
| --- | --- |
| | |
| Kiwanis Club of Rancho Bernardo Pancake Breakfast draws 1,000 participants thanks to celebrities Tony Dow (Leave it To Be Beaver), Chip and Kim McAllister (The Amazing race) and Kevin Dobson (Knot's Landing). | |
| | |
| --- | --- |
| | |
| David (top center) with 20 of his actor friends who recently competed in a charity Italian Pro Kart Race at K1Speed in Torrance. Celebrities included Corey Feldman star of the films "The Goonies" and "Lost Boys" (lst row center in pink shirt) and Christopher Knight, who starred in "The Brady Bunch" (second row, black shirt). | |
OTHER SPECIALTIES
Public Relations and Promotions
Celebrity Product Endorsements
Celebrity Sporting Events
Work with Advertising Agencies
International Promotions
Work with Colleges and Universities




The Charity Event Planning Guide

An easy-to-use, but comprehensive, guide to organizing any charitable event more quickly, managing it more smoothly, realizing its potential more easily, having it remembered more fondly, and maximizing its fund raising potential more readily.